Eid Mubarak! Message from PPS President | People's Party of Somalia
Chairman Ahmed Nuur Arlaadi's Eid-El-Fitr Message To Somalis
June 4, 2019|

Arlaadi Online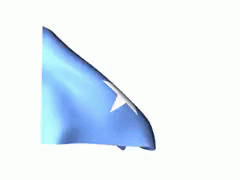 Assalamu Alaikum wa Rahmatullah,
Dear brothers and sisters,
I felicitate with all Somalis, especially the Muslim Ummah, on the occasion of this year's Eid El Fitr, which marks the completion of the Ramadan fast.
I congratulate Muslims in Somalia and around the world on the successful completion of this month-long spiritual journey of fasting, prayer and almsgiving in obedience to the Divine Command.
I sincerely pray that the Almighty Allah will reward our sacrifices with increased blessing and a more prosperous future.
On this happy occasion, it is my strong belief that all true followers of Islam have been rejuvenated on the true meaning and essence of life and through the teachings of Prophet Muhammad (SAW),

we have learnt to imbibe the virtues of piety, sacrifice, love, self-denial and good conduct in our daily relationship with one another.
As we celebrate another Eid El Fitr, I admonish all patriotic Somalis to uphold these lessons and also appreciate the numerous material and human blessings God has endowed us with.
Let us learn to show gratitude, respect and tolerance to one other, irrespective of our region, tribe and political leanings, as we forge ahead to build on our strengths and opportunities to make Somalia great again.
Happy Eid El Fitr celebration and may the Almighty Allah continue to bless our nation.
Eid Mubarak!
Kulu Caam wa-antum Bikheyr.
الله أكبر ، الله أكبر ، الله أكبر ، لا إله إلا الله ، الله أكبر ، الله أكبر ولله الحمد
Wabillaahi Towfiiq
Ahmed Nuur Arlaadi
Interim Chairman of 

People's Party of Somalia
Arladun@hotmail.com
Arlaadi Online. Education news, opinion and guides.