August 26, 2020|

Arlaadi Online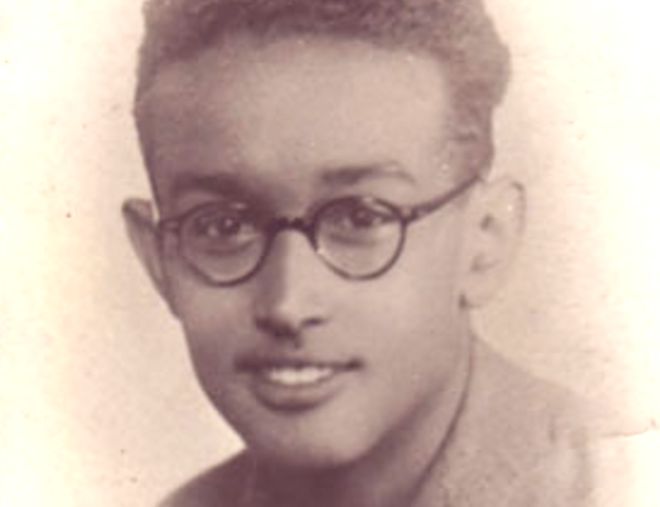 In our series of letters from African journalists, Ismail Einashe looks at how some Italians are revaluating their colonial past in Africa.
Rome's city council voted earlier this month to name a future metro station in the Italian capital in honour of Giorgio Marincola, an Italian-Somali who was a member of the Italian resistance.
He was killed at the age of 21 by withdrawing Nazi troops who opened fire at a checkpoint on 4 May 1945, two days after Germany had officially surrendered in Italy at the end of World War Two.
The station, which is currently under construction, was going to be called Amba Aradam-Ipponio – a reference to an Italian campaign in Ethiopia in 1936 when fascist forces brutally unleashed chemical weapons and committed war crimes at the infamous Battle of Amba Aradam.

Image caption
The name change came after a campaign was launched in June, in the wake of Black Lives Matter protests around the world following the killing of African American George Floyd by US police.
Started by journalist Massimiliano Coccia, he was supported by Black Lives Matter activists, other journalists and Italian-Somali writer Igiabo Scego and Marincola's nephew, the author Antar Marincola.
The 'black partisan'
Activists first placed a banner at the metro site stating that no station should be named after "oppression" and pushed for Marincola's short, but remarkable life to be remembered.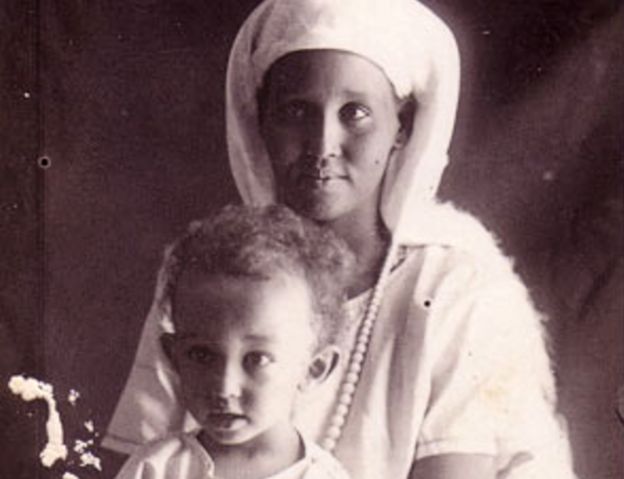 Image caption
He is known as the "partigiano nero" or "black partisan" and was an active member of the resistance.
In 1953 he was posthumously awarded Italy's highest military honour, the Medaglia d'Oro al Valor Militare, in recognition of his efforts and the ultimate sacrifice he made.
Marincola was born in 1923 in Mahaday, a town on the Shebelle River, north of Mogadishu, in what was then known as Italian Somaliland.
His mother, Ashkiro Hassan, was Somali and his father an Italian military officer called Giuseppe Marincola.

Image caption
At the time few Italian colonists acknowledged children born of their unions with Somali women.
But Giuseppe Marincola bucked the trend and later brought his son and daughter, Isabella, to Italy to be raised by his family.
Isabella went on to become an actress, notably appearing in Riso Amaro (Bitter Rice), released in 1949.
Giorgio Marincola too was gifted, excelling at school in Rome and went on to enrol as a medical student.
During his studies he came to be inspired by anti-fascist ideology. He decided to enlist in the resistance in 1943 – at a time his country of birth was still under Italian rule.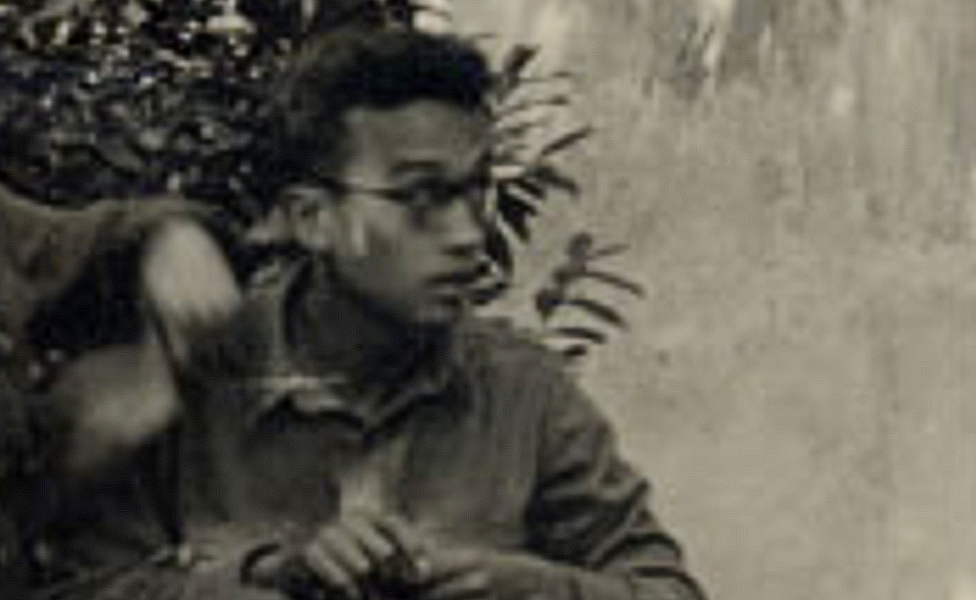 Razza Partigiana
Homeland means freedom and justice for the peoples of the world. This is why I fight the oppressors"
 

He proved a brave fighter, was parachuted into enemy territory and was wounded. At one time he was captured by the SS, who wanted him to speak against the partisans on their radio station. On air he reportedly defied them, saying: "Homeland means freedom and justice for the peoples of the world. This is why I fight the oppressors."
The broadcast was interrupted – and sounds of a beating could be heard.
'Collective amnesia'
But anti-racism activists want far more than just the renaming of a metro stop after Marincola – they want to shine the spotlight on Italy's colonial history.
Source: BBC
Arlaadi Online. Education news, opinion and guides